---
JUNIOR OFFICER'S QUARTERS
Onboard the USS Agamemnon are various types of accomidations for the different types of personnal.

The Junior Officers Quarters are closely designed to the Senior Officer's Quarters. All Department assistants, Other Officers Including the Marine Sargent would have similier quarters located on deck 4 of the saucer module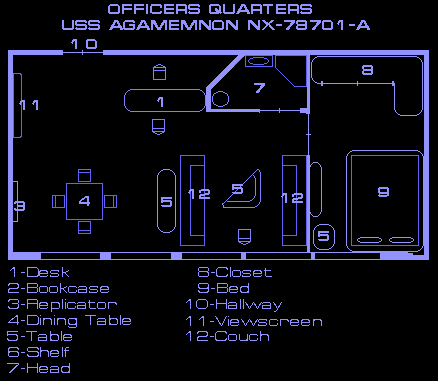 ---

CLICK ON YOUR COMMUNICATOR TO BEAM BACK TO THE CREW QUARTERS.