---
EDUCATION CENTER: DECK 6
The USS Agamemnon is equipped with an Education Center located on Deck 6 of the Saucer Module. The Education center can offer a daycare, elementary and secondary schooling, and advanced cources in Admistrative, scientific, technical, and other subject areas. The center also offers seminars on the different cultural and social systems of the Federation and related cources on social interaction.
The quality of education is high enough that every major university in the Federation fully credits the secondary and junior college equivalents offered aboard ship.
The Image below may take a moment to load.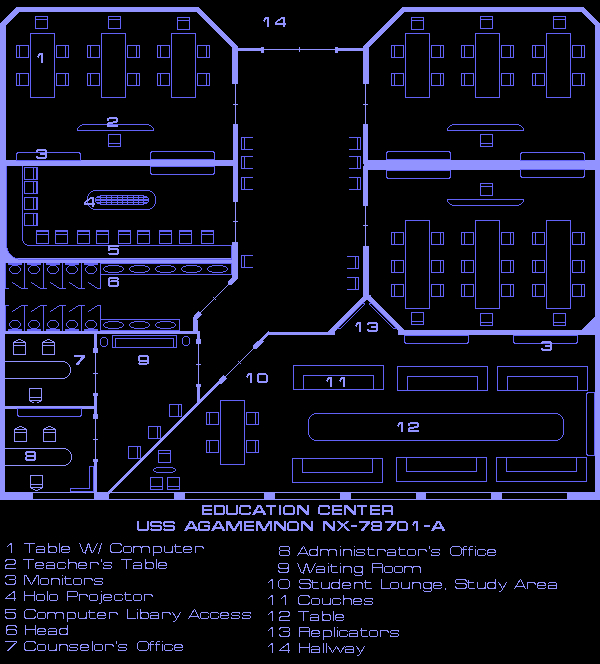 ---

CLICK ON YOUR COMMUNICATOR TO BEAM BACK TO THE TRANSPORTER ROOM